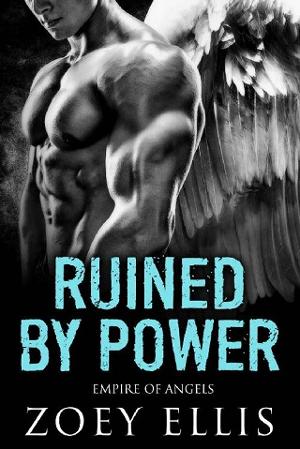 Not all habits can be broken…
Powerful, half-angel Thea faces the scrutiny of the Angel Realm and is beginning to realize that angels are nothing like how they are depicted in the human world. She is intrigued to hear information about her family and pursues the history that has been hidden to her for so long. As Thea tries to get the answers she needs, her trust in Cam is shaken when truths about him are revealed.
Power angel Cam is concerned when he realizes the Angel Realm has plans for Thea he wasn't made aware of. He fights to keep her close and protect her from all the changes she faces. However when the pressures on their relationship bear down, he teeters on the edge of a darkness that could cause her to walk away from him forever.
Book Details
File Nameruined-by-power-by-zoey-ellis.epub
Original TitleRuined By Power (Empire of Angels Book 2)
Creator

Zoey Ellis

Languageen
IdentifierMOBI-ASIN:B06XT3WX6C
Date2017-06-06T16:00:00+00:00
File Size252.751 KB
Table of Content
1. Copyright
2. Ruined By Power
3. Chapter One
4. Chapter Two
5. Chapter Three
6. Chapter Four
7. Chapter Five
8. Chapter Six
9. Chapter Seven
10. Chapter Eight
11. Chapter Nine
12. Chapter Ten
13. Chapter Eleven
14. Chapter Twelve
15. Chapter Thirteen
16. Chapter Fourteen
17. Chapter Fifteen
18. Chapter Sixteen
19. Chapter Seventeen
20. Chapter Eighteen
21. Chapter Nineteen
22. Chapter Twenty
23. Chapter Twenty-One
24. Chapter Twenty-Two
25. Chapter Twenty-Three
26. Awakened By Power
27. Angel Orders and Demon Classes
28. Acknowledgements
29. About the Author