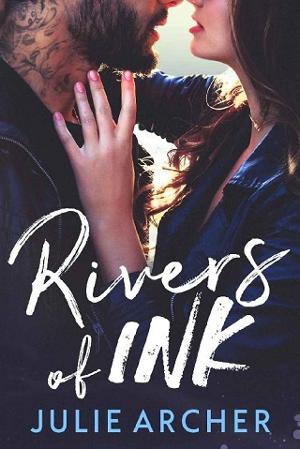 Mixing business with pleasure shouldn't ever work.
The second Alicia Dylan walks into the office at The Unbound Soul for an interview, Callan Rivers knows he shouldn't offer her the job. Except he already has, two nights ago: himself.
That wild night is imprinted in Alicia's memory, and seeing Callan again brings back all the intense feelings from the few hours they spent together. How could she even consider working for him?
From the moment they met, their chemistry is off-the-scale and all consuming. Although when pasts collide with the present, the future doesn't look so pretty.
Book Details
File Namerivers-of-ink-by-julie-archer.epub
Original TitleRivers of Ink
Creator

Julie Archer

Languageen
IdentifierMOBI-ASIN:B07CXWFWBS
Date2018-05-06T16:00:00+00:00
File Size180.300 KB
Table of Content
1. Title Page
2. Copyright
3. Contents
4. Chapter 1
5. Chapter 2
6. Chapter 3
7. Chapter 4
8. Chapter 5
9. Chapter 6
10. Chapter 7
11. Chapter 8
12. Chapter 9
13. Chapter 10
14. Chapter 11
15. Chapter 12
16. Chapter 13
17. Chapter 14
18. Chapter 15
19. Chapter 16
20. Chapter 17
21. Chapter 18
22. Chapter 19
23. Preview of Cocktails, Rock Tales & Betrayals
24. Preview of One Last Shot
25. A Big Thank You!
26. About the Author
27. Also by Julie Archer