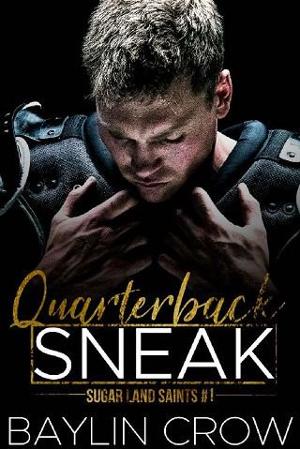 The boundaries of our friendship are tested and lines are crossed.
RUSH: I'm in love with my best friend.
There wasn't an exact moment when I fell for him. It was something that grew and evolved over time. He loves me back, but it'll never be more than platonic. It can't be because he's straight.Then one night he kissed me and left me with more questions than answers. The very next morning my trust was shattered by a family secret. I'd been lied to my whole life. He was by my side through it all, offering support when I needed it most.How can I risk losing a friendship that held me together when I was falling apart?
TORIN: He friend-zoned me.
Four years ago, I gathered enough courage to kiss my best friend. What I'd hoped would be a pivotal moment that would start a new kind of relationship between us was over before it began. His world was upended, so I put my feelings aside and stepped back into my role as a friend he could count on.He wasn't ready then, but now it's time to find out if he's willing to take a chance on us being something more.We've been friends, roommates and teammates, but I want him, body and heart.
Book Details
File Namequarterback-sneak-by-baylin-crow.epub
Original TitleQuarterback Sneak (Sugar Land Saints Book 1)
Creator

Baylin Crow

Languageen
IdentifierMOBI-ASIN:B07PQHJC7Y
Date2019-03-12T00:00:00+00:00
File Size430.505 KB
Table of Content
1. SERIES NOTE
2. Chapter One
3. Chapter Two
4. Chapter Three
5. Chapter Four
6. Chapter Five
7. Chapter Six
8. Chapter Seven
9. Chapter Eight
10. Chapter Nine
11. Chapter Ten
12. Chapter Eleven
13. Chapter Twelve
14. Chapter Thirteen
15. Epilogue
16. ABOUT BAYLIN
17. WAYS TO CONNECT WITH ME:
18. SUGAR LAND SAINTS SERIES
19. ALSO BY BAYLIN CROW