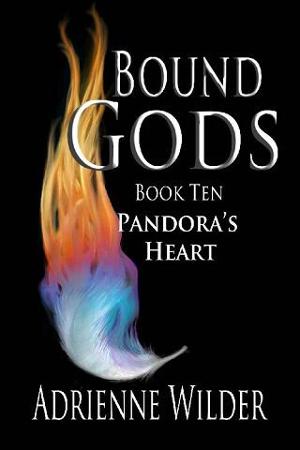 Her Highest Honor has one last chance to save her son.
A creature who could rain destruction down on the world.
A beast all gods fear.
A Titan.
And all she needs is a god who is not a god.
A god who loves as a Doxie.
A god with a heart of fire.
It's the kind of story legends are made from.
There's only one problem.
It's all a lie.
Book Details
File Namepandoras-heart-by-adrienne-wilder.epub
Original TitleBound Gods: Pandora's Heart: Book 10
Creator

Adrienne Wilder

Languageen
IdentifierMOBI-ASIN:B07SCXJ93L
Date2019-05-31T16:00:00+00:00
File Size306.584 KB
Table of Content
1. Title Page
2. Contents
3. Untitled
4. Copyright
5. Nutritional Information
6. Chapter 1
7. Chapter 2
8. Chapter 3
9. Chapter 4
10. Chapter 5
11. Chapter 6
12. Chapter 7
13. Chapter 8
14. Chapter 9
15. Chapter 10
16. Chapter 11
17. Chapter 12
18. Chapter 13
19. Chapter 14
20. Chapter 15
21. Chapter 16
22. Chapter 17
23. Also by Adrienne Wilder