Once Upon Another Time by Jettie Woodruff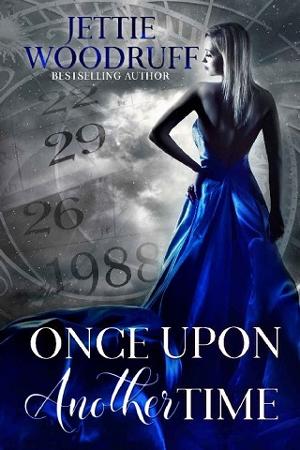 They say we're all time travelers in one way or another, and with every passing second, we alter the next second. Time is simply something lost in our own memories. You can't see it, you can't touch it, you can't control it, and you can't change it. It's in a place where you can't right your wrongs. A place where your history is in front of you, and there is nothing you can do about it. You can only move forward to the next second, and you certainly can't go back.
Unless you accidentally meet a crazy little lady named Shotgun Roxy with a magic wand that is. One second I was a normal, middle-aged woman, living a normal everyday life, and the next … I found myself cast into a play with a parade of a characters from another time without a script.
Was I dead?
Was I in Heaven?
Was Heaven in the eighties?
File Name:once-upon-another-time-by-jettie-woodruff.epub
Original Title:Once Upon Another Time
Creator:

Jettie Woodruff

Language:en
Identifier:MOBI-ASIN:B076BRBYR5
Date:2017-10-28T16:00:00+00:00
File Size:286.980 KB
Table of Content
1. Chapter One
2. Chapter Two
3. Chapter Three
4. Chapter Four
5. Chapter Five
6. Chapter Six
7. Chapter Seven
8. Chapter Eight
9. Chapter Nine
10. Chapter Ten
11. Chapter Eleven
12. Chapter Twelve
13. Chapter Thirteen
14. Chapter Fourteen