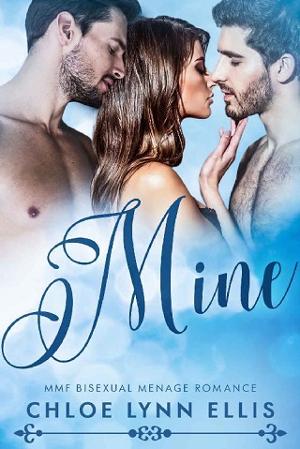 Jack Kelly. Driven. Volatile. Lonely. He grew up believing that some kinds of love are just wrong…
"No Kelly has ever been worth a damn in this town until me. But the money? I can't talk to it, I can't fuck it, and believe me, it's a damn cold bed partner to wake up next to."
Dylan Smith. Sensual. Nurturing. Bisexual. He sees nothing wrong with enjoying the pleasures in life…
"Just let yourself go. It's okay to let me love you. To let both of us love you."
Cate MacMillan. Curvy. Smart. Frustrated. She's ready to shake off her insecurities and stop denying herself…
"No one else has ever made me feel like this. Wanton. Shameless. Free."
Three friends who grew up together…
Their childhoods were shaped by one man, their resentments fueled by two misunderstandings, and all three will be pulled back into each other's lives by a loss that affects them all. What they'll find together isn't what any of them expects… but it might be exactly what each of them needs.
Book Details
File Namemine-by-chloe-lynn-ellis.epub
Original TitleMine: MMF Bisexual Menage Romance
Creator

Chloe Lynn Ellis

Languageen
IdentifierMOBI-ASIN:B075FQH7YC
Date2017-09-05T16:00:00+00:00
File Size377.288 KB
Table of Content
1. Epilogue
2. Chapter 1
3. Chapter 2
4. Chapter 3
5. Chapter 4
6. Chapter 5
7. Chapter 6
8. Chapter 7
9. Chapter 8
10. Chapter 9
11. Chapter 10
12. Chapter 11
13. Chapter 12
14. Chapter 13
15. Chapter 14
16. Chapter 15
17. Chapter 16
18. Chapter 17
19. Chapter 18
20. Chapter 19
21. Chapter 20
22. Chapter 21
23. Chapter 22
24. Chapter 23
25. Chapter 24
26. Chapter 25
27. Chapter 26
28. Chapter 27
29. Chapter 28
30. Chapter 29
31. Also by Chloe Lynn Ellis
32. About the Author
33. If you enjoyed this book…