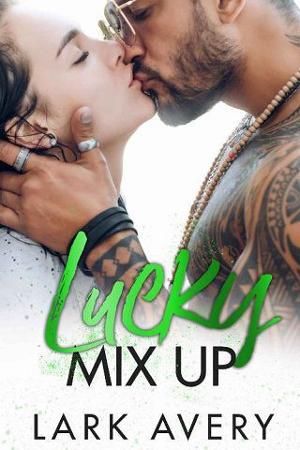 Vibrators and handcuffs and lube, oh my!
Life taught me early that luck is not on my side.
How else can I explain that the most devastatingly attractive man I've ever laid eyes on has mistaken me for a hooker? I mean, yes, my suitcase exploded, spilling a pile of sex toys at his feet. But those are the tools of my trade.
Not that trade!
I inherited my family's sex toy business. And believe me, peddling sex toys was not the plan I had for myself growing up. But see what I mean about luck?
I could hardly blame tall, dark and sexy for believing the worst about me. Because while I might be able to explain in detail the best way for a couple to use edible underwear to spice up their sex life, I had no practical experience to speak of.
You see, there's a little detail I left out when I brought Mr. Growly and Gorgeous back to my room. Now he wants to know how he went to bed with a hooker and woke up with a newly deflowered virgin.
But while I've got some explaining to do, he's offering to teach me everything I ever wanted to know about sex…and love.
Has my luck finally changed for the better?
Book Details
File Namelucky-mix-up-by-lark-avery.epub
Original TitleLucky Mix Up
Creator

Lark Avery

Languageen
IdentifierMOBI-ASIN:B07NZYC8DS
Date2019-03-13T16:00:00+00:00
File Size122.693 KB
Table of Content
1. Title Page
2. Copyright
3. Contents
4. 1. Scarlet
5. 2. Braden
6. 3. Scarlet
7. 4. Braden
8. 5. Scarlet
9. 6. Braden
10. 7. Scarlet
11. Epilogue: Braden
12. Sneak Peek: Lucky Hook Up
13. Meet Lark
14. Also by Lark Avery