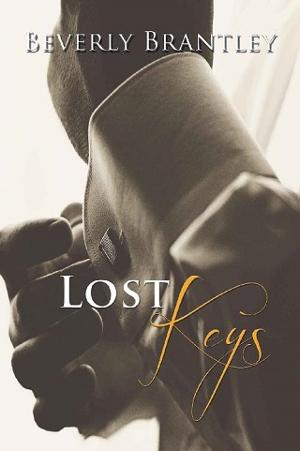 Jason Keystone: Attorney at Law. The voice of the people he represents. Fighting for the justice that has been denied them. Delivering karma to those who so rightly deserve it. His stellar career has been a combination of these two factors.
Keystone Law Firm in the heart of New York City, the group of attorney's working for him are held to the same high standards that he holds himself to. Hard working with a reputation of fierce conviction for his clients and a determination of leaving no stone unturned to achieve his goal.
His private life is exactly that. Private. Or to his friends and employees nonexistent. Jason has locked away his heart and sees no reason to want to share his life with anyone. He had tried it before and it had taken its toll.
A phone call from his home town of Montpelier Vermont, sets the course that he will finally be able to leave the place of his birth with the knowledge that every promise and every vow he had made, was done and with a clear conscience. Then he can leave and never having to return.
That is until Julianna Jorgenson captured his attention. Her sultry body and sparkling personality, not to mention her sharp attorney instinct pulls him to her. With her handling the affairs that had brought him home, they are pulled together by something that is completely foreign to Jason. Desire.
Can this be real or will the ghosts of Jason's past make it impossible. Will Key's be lost once again.
Book Details
File Namelost-keys-by-beverly-brantley.epub
Original TitleLost Keys (The Keys series Book 1)
Creator

Beverly Brantley

Languageen
IdentifierMOBI-ASIN:B07H2LFGDV
Date2018-09-01T16:00:00+00:00
File Size250.093 KB
Table of Content
1. Chapter 1
2. Chapter 2
3. Chapter 3
4. Chapter 4
5. Chapter 5
6. Chapter 6
7. Chapter 7
8. Chapter 8
9. Chapter 9
10. Chapter 10
11. Chapter 11
12. Chapter 12
13. Chapter 13
14. Chapter 14
15. Chapter 15
16. Chapter 16
17. Chapter 17
18. Chapter 18
19. Chapter 19
20. Chapter 20
21. Chapter 21
22. Chapter 22
23. Chapter 23
24. Chapter 24
25. Chapter 25
26. Chapter 26
27. Chapter 27
28. Chapter 28
29. Chapter 29
30. Chapter 30
31. Chapter 31
32. Chapter 32