Let's Pretend by Natasha L. Black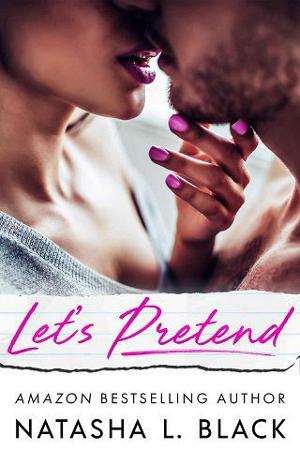 FAKE BRIDE WANTED
I need a fake wife to protect my father's legacy.
Kandice seems to be the just the right woman.
She's fascinating.
Sweet… yet sexy.
Innocent but filled with secrets.
One of which could put her life at risk.
I'll keep her safe even if it costs me millions.
She's worth everything I've got.
Her intoxicating curves and those enchanting eyes.
I want her all for myself.
And I want to make this fake marriage real.
Even if that means fighting for her safety with my own blood.
File Name:lets-pretend-by-natasha-l-black.epub
Original Title:Let's Pretend
Creator:

Black, Natasha L.

Language:en
Identifier:4050826030
Date:2019-07-26
File Size:349.898 KB
Table of Content
1. Title Page
2. Copyright
3. Contents
4. Introduction
5. Chapter 1
6. Chapter 2
7. Chapter 3
8. Chapter 4
9. Chapter 5
10. Chapter 6
11. Chapter 7
12. Chapter 8
13. Chapter 9
14. Chapter 10
15. Chapter 11
16. Chapter 12
17. Chapter 13
18. Chapter 14
19. Chapter 15
20. Chapter 16
21. Chapter 17
22. Chapter 18
23. Chapter 19
24. Chapter 20
25. Chapter 21
26. Chapter 22
27. Chapter 23
28. Chapter 24
29. Chapter 25
30. Chapter 26
31. Chapter 27
32. Chapter 28
33. Chapter 29
34. Chapter 30
35. Chapter 31
36. Chapter 32
37. Chapter 33
38. Chapter 34
39. Chapter 35
40. Epilogue
41. Double Dirty (Sample)
42. A Note from the Author
43. Also By Natasha L. Black
44. About the Author and Mailing List