Instinct by Loki Renard
no ratings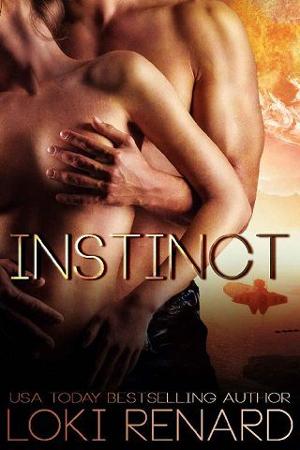 I mistook him for a wild beast. I was only part wrong.
I was sent to this planet to search for signs of human life, but what I found shocked me. When I first saw the uncivilized brutes who inhabit this world, I thought they were no more than animals.
Then my shuttle crashed and before I knew what was happening one of them had taken it upon himself to protect me. But can he keep me safe from not only his own people, but mine as well?
File Name:instinct-by-loki-renard.epub
Original Title:Instinct: A Dark Sci-Fi Romance
Creator:

Loki Renard

Language:en
Identifier:MOBI-ASIN:B07P65L6SR
Publisher:

Stormy Night Publications

Date:2019-02-27T16:00:00+00:00
File Size:182.517 KB
Table of Content
1. Title Page
2. Copyright Page
3. Prologue
4. Chapter One
5. Chapter Two
6. Chapter Three
7. Chapter Four
8. Chapter Five
9. Chapter Six
10. Chapter Seven
11. Chapter Eight
12. Chapter Nine
13. Chapter Ten
14. Chapter Eleven
15. Chapter Twelve
16. Chapter Thirteen
17. Chapter Fourteen
18. Chapter Fifteen
19. Epilogue
20. Similar Stormy Night Books by Loki Renard
21. More Stormy Night Books by Loki Renard
22. Loki Renard Links