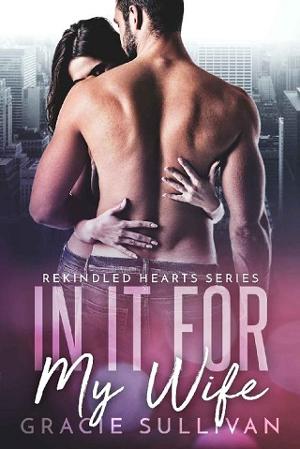 High school sweethearts Heather and John have the kind of marriage you only read about in magazines. Everybody wants to be them or date them. They've struck it rich at a young age with their start-up tech company, but life is not always what it may seem for the rich and famous.
John swore to Heather that despite their sudden influx of money, they would stay connected and grounded. But add in twenty years of marriage, three kids, hectic jobs and scores of responsibilities, and John has lost the ability to ignite passion in his wife. He's skeptical about her plans for a weekend away at a strange marriage bootcamp, but he's committed to get back what belongs to him.
Heather's energy has been sapped by raising kids, charity work and running a household with a husband who works too much and can't seem to make it through a family dinner without taking calls from work. Her libido is hanging on by a thread, and she'll go to great lengths to save their marriage. So, when she scores a pricey ticket to a mysterious marriage boot camp for the wealthy, the pair soon find themselves trapped in the middle of nowhere, facing off against one hilarious predicament after another.
These tech giants are getting back to the basics!
Book Details
File Namein-it-for-my-wife-by-gracie-sullivan.epub
Original TitleIn It For My Wife (Rekindled Hearts Book 1)
Creator

Gracie Sullivan

Languageen
IdentifierMOBI-ASIN:B07FY14TCX
Publisher

Gracie Sullivan Books

Date2018-08-09T16:00:00+00:00
File Size267.668 KB
Table of Content
1. Title Page
2. Copyright
3. Dedication
4. Contents
5. A sizzling story about reconnecting… and staying connected
6. Prologue
7. Chapter 1
8. Chapter 2
9. Chapter 3
10. Chapter 4
11. Chapter 5
12. Chapter 6
13. Chapter 7
14. Chapter 8
15. Chapter 9
16. Chapter 10
17. Chapter 11
18. Chapter 12
19. Chapter 13
20. Chapter 14
21. Chapter 15
22. Chapter 16
23. Chapter 17
24. Chapter 18
25. Chapter 19
26. Chapter 20
27. Chapter 21
28. Chapter 22
29. Chapter 23
30. Epilogue
31. About the Author