His To Claim by Ashley Michelle
1 ratings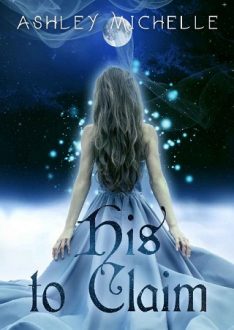 "I don't know which is worse—having your mate die or having them reject you."
Shortly after reaching maturity, Scarlett finds her mate… only to face a painful rejection that threatened to cut her life short. No one told Scarlett reaching maturity would hurt this much, but she came out the other end stronger, braver, smarter, and a little less naïve.
Seeking to pick up the torn pieces, she leaves her pack for a town well away from her home, far away from her ex-mate who just can't let her go even after claiming someone else.
All seems well until she wanders into Alpha Noah's territory and she finds an unfortunate blessing. The Goddess has given her another chance at a mate—only it has to be with Noah, a demon wolf plagued by his own dark past. With tainted hands and a shattered heart that almost drove him to madness once more, he has turned ice-cold.
Their wounded souls push and pull, but some things just won't heal. Rogues have been ravaging their world, and in a war where hundreds of lives have been lost, revenge is all that's left.
Is the Goddess playing a cruel game this time? When utter carnage surrounds her, will Scarlett's inner luna rise to the challenge? Will Noah ever get to claim her as her mate?
In a world where families are pitted against families and bonds are severed as soon as they are formed, there are no guarantees.
File Name:his-to-claim-by-ashley-michelle.epub
Original Title:His To Claim
Creator:

Ashley Michelle

Language:en
Identifier:MOBI-ASIN:B01NAGZR9U
Publisher:

BLVNP Incorporated

Date:2016-12-06T16:00:00+00:00
File Size:679.896 KB
Table of Content
1. ashley-michelle.awesomeauthors.org/
2. 01
3. 02
4. 03
5. 04
6. 05
7. 06
8. 07
9. 08
10. 09
11. 10
12. 11
13. 12
14. 13
15. 14
16. 15
17. 16
18. 17
19. 18
20. 19
21. 20
22. 21
23. 22
24. 23
25. 24
26. 25
27. 26
28. 27
29. 28
30. 29
31. 30
32. 31
33. 32
34. 33
35. 34
36. 35
37. 36
38. 37
39. 38
40. 39
41. 40
42. 41
43. 42
44. 43
45. 44
46. 45
47. 46
48. 47
49. 48
50. 49