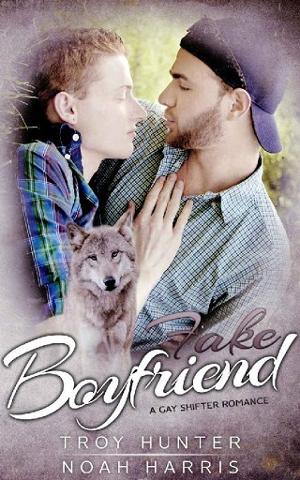 Finding himself in a predicament, Alex turns to Nick in a desperate attempt for help. Neither could have guessed how their arrangement would end!
With his strong jaw, piercing grey eyes, and impressive, muscular physique, Alex Nox is used to capturing attention whenever he walks into a room. What this alpha werewolf isn't used to is having to prove himself.
When Alex walks into the writing center with an alluring proposition for his brainy tutor, the introverted Nick must decide if it's worth playing along with the handsome jock's scheme. But what should have been a straightforward proposition is soon filled with unexpected twists and unforeseen complications!
Book Details
File Namefake-boyfriend-by-troy-hunter-noah-harris.epub
Original TitleFake Boyfriend: A Gay Shifter Romance
Creator

Troy Hunter

Languageen
IdentifierMOBI-ASIN:B07B6SGJ2F
Date2018-03-01T16:00:00+00:00
File Size212.551 KB
Table of Content
1. Chapter 1
2. Chapter 2
3. Chapter 3
4. Chapter 4
5. Chapter 5
6. Chapter 6
7. Chapter 7
8. Chapter 8
9. Chapter 9
10. Chapter 10
11. Epilogue