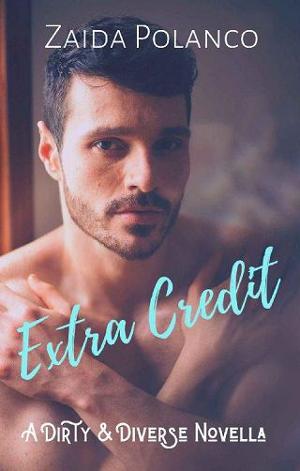 He's a college professor with a reputation among students as the hottest man on campus. His classes are full of pretty young things hoping to be his teacher's pet. And yet, he's never been tempted to get involved with a student… until now.
She needs his class in order to graduate and finally distance herself from her overbearing parents. College has been the best time of her life, but she's ready to move as far away as possible. There's still that pesky little question of what exactly she'll do once she does graduate, but she'll figure it out. That's what senior year is for, right? The last thing she needs is some hot professor messing up her carefully laid out life plan. But even she can't deny the explosive sparks between them…
All he wants is to take care of her the way she's never been taken care of before… and she just might be crazy enough to let him try!
Book Details
File Nameextra-credit-by-zaida-polanco.epub
Original TitleExtra Credit: A Dirty & Diverse Novella
Creator

Zaida Polanco

Languageen
IdentifierMOBI-ASIN:B07T1T4PYM
Publisher

Zaida Polanco

Date2019-07-09T16:00:00+00:00
File Size151.192 KB
Table of Content
1. Title Page
2. Copyright Page
3. Ben
4. Lina
5. Ben
6. Lina
7. Ben
8. Lina
9. Ben
10. Lina
11. Ben
12. Lina
13. Ben
14. Lina
15. Ben
16. Lina
17. Ben
18. Lina
19. Ben
20. Lina
21. Ben
22. Lina
23. Ben
24. Epilogue - Lina - Eight Months Later
25. Ben - Two Years Later
26. Thank you!