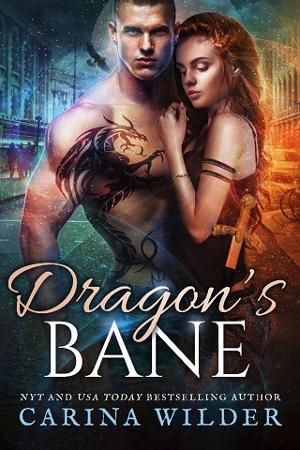 One horrifying night thirteen years ago, Wolf shifter Luna Sinclair witnessed an incident that changed her forever. That night, she made a heartbreaking discovery: that Dragon shifters are powerful, dangerous and terrifying. She wants nothing more than to be proven wrong. Now that her Pack is moving to London, perhaps she'll uncover the truth about her Pack and about their sworn enemy.
Kirith Sigurdsson, an ancient Dragon shifter of Norse blood, has lived through centuries of mayhem on earth. Reclusive, hostile and out for revenge, he heads to London to seek out the Guild of Dragon shifters he's heard so much about. If he can join their ranks, perhaps he can finally find a way to confront his greatest enemy.
That is, unless a beautiful woman comes along and stills the beast who's dominated him for so long…
This is the fifth standalone book in the Dragon Guild Chronicles, but not the last! The Dragons may have found the four Relics, but the Dragon Guild Chronicles aren't over.
Book Details
File Namedragons-bane-by-carina-wilder.epub
Original TitleDragon's Bane (Dragon Guild Chronicles Book 5)
Creator

Carina Wilder

Languageen
IdentifierMOBI-ASIN:B0735L7BY9
Date2017-09-20T18:30:00+00:00
File Size295.860 KB
Table of Content
1. Table of Contents
2. Also by Carina Wilder
3. Chapter 1
4. Chapter 2
5. Chapter 3
6. Chapter 4
7. Chapter 5
8. Chapter 6
9. Chapter 7
10. Chapter 8
11. Chapter 9
12. Chapter 10
13. Chapter 11
14. Chapter 12
15. Chapter 13
16. Chapter 14
17. Chapter 15
18. Chapter 16
19. Chapter 17
20. Chapter 18
21. Chapter 19
22. Chapter 20
23. Chapter 21
24. Chapter 22
25. Chapter 23
26. Chapter 24
27. Chapter 25
28. Chapter 26
29. Chapter 27
30. Chapter 28
31. Epilogue
32. Also by Carina Wilder