Dirk's Defense by Cynthia Hickey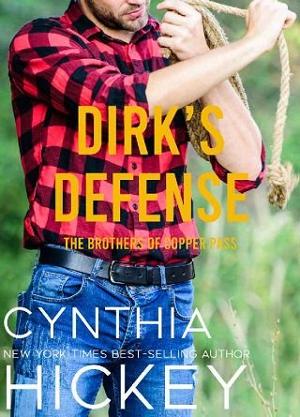 Crystal Wells flees to the Rocking 7 Dude Ranch in hopes of healing, not only for herself but for her son, now mute after a violent attack. She realizes almost immediately that if anyone can help her son speak again, it's the handsome Dirk Armstrong.
Dirk Armstrong's dream of running a dude ranch is laughed at by his brothers, but he forges ahead. When the lovely, haunted woman and her child arrive at the ranch, Dirk surprisingly takes them under his wing. It doesn't take him long to realize that maybe there is more to the dream of running a ranch than running it alone.
When madness and danger arrives, Dirk is put to the test in order to keep Crystal and her son safe. Can the two work together to make sure the approaching threat doesn't destroy everything they've worked for?
File Name:dirks-defense-by-cynthia-hickey.epub
Original Title:Dirk's Defense: A cowboy romantic suspense (The Brothers of Copper Pass Book 2)
Creator:

Cynthia Hickey

Language:en
Identifier:MOBI-ASIN:B086BFB7KW
Publisher:

Winged Publications

Date:2020-03-22T16:00:00+00:00
File Size:151.849 KB