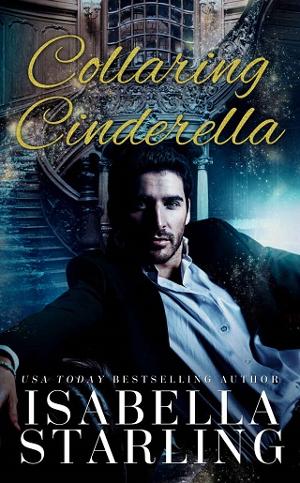 A pair of shoes won't change your life…
But a diamond collar just might.
I only have two passions in life – my jewelry making business, and women.
And I like to indulge in both, any chance I get.
And then I stumble upon her – Ella Monroe. Sassy but shy. Innocent but sexy. So sweet I know no other man has tasted her.
She's my housekeeper's stepdaughter. Off-limits. So why do I want to bend her over my desk and show her what her virgin body has been missing?
I'm going to own her. I'm going to put a diamond collar around her throat and make her all mine. My princess Ella.
I'll give her a happily ever after.
Whether she wants it or not.
Book Details
File Namecollaring-cinderella-by-isabella-starling.epub
Original TitleCollaring Cinderella
Creator

Starling, Isabella

Languageen
Identifierurn:uuid:273fd756-62f2-4858-8d67-99e08f24bba9
Publisher

Isabella Starling

Date2017-11-23
File Size516.246 KB
Table of Content
1. Title Page
2. Copyright
3. Table of Contents
4. Dedication
5. Playlist
6. Chapter One
7. Chapter Two
8. Chapter Three
9. Chapter Four
10. Chapter Five
11. Chapter Six
12. Chapter Seven
13. Chapter Eight
14. Chapter Nine
15. Chapter Ten
16. Chapter Eleven
17. Chapter Twelve
18. Chapter Thirteen
19. Epilogue
20. Other Books