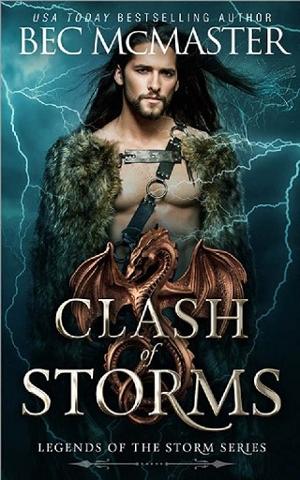 The old eddas speak of dreki—fabled creatures who haunt the depths of Iceland's volcanoes and steal away fair maidens.
Malin wants none of such myths. As a half-blood dreki, she's beneath the notice of the arrogant warriors who rule the skies—except for Sirius Blackfrost, the most ruthless dreki within the court. This dark prince watches her every move, but he's more villain than hero, and in her favourite fairy tales the servant never earns the prince's heart. But is there something more to the look in the Blackfrost's eyes?
To love her would be to curse her to a fate worse than death…
The second he saw her, Sirius knew her for his fated mate. But Malin is a nobody in the dreki court and her very presence is a threat to the queen's ambitions for him. Forced to hide the truth and accept the match his queen has made for him—to mate with the princess Malin serves— he dares not reveal his heart.
But when the princess flees, he must find her—and his only clue is Malin, who aims to thwart him at every step. With danger surrounding them, they must forge a truce. But can Malin ever give this wicked prince her heart? Because, while Sirius's kiss burns through her like lightning, to love him would be to defy the stars themselves…
Book Details
File Nameclash-of-storms-by-bec-mcmaster.epub
Original TitleClash of Storms (Legends of the Storm Book 3)
Creator

Bec McMaster

Languageen
IdentifierMOBI-ASIN:B07GPW2S3N
Publisher

Lochaber Press

Date2018-09-10T18:30:00+00:00
File Size513.541 KB
Table of Content
1. Copyright
2. Contents
3. WHAT READERS ARE SAYING ABOUT BEC'S FANTASY-FUELLED ROMANCES
4. SIGN UP
5. Title Page
6. CLASH OF STORMS
7. Prologue
8. Chapter 1
9. Chapter 2
10. Chapter 3
11. Chapter 4
12. Chapter 5
13. Chapter 6
14. Chapter 7
15. Chapter 8
16. Chapter 9
17. Chapter 10
18. Chapter 11
19. Chapter 12
20. Chapter 13
21. Chapter 14
22. Chapter 15
23. Chapter 16
24. Chapter 17
25. Chapter 18
26. Chapter 19
27. Chapter 20
28. Chapter 21
29. Chapter 22
30. Chapter 23
31. Chapter 24
32. Chapter 25
33. Chapter 26
34. Chapter 27
35. Chapter 28
36. Chapter 29
37. Chapter 30
38. Epilogue
39. To Catch A Rogue
40. Mission: Improper
41. Also by Bec McMaster
42. About the Author
43. Acknowledgments