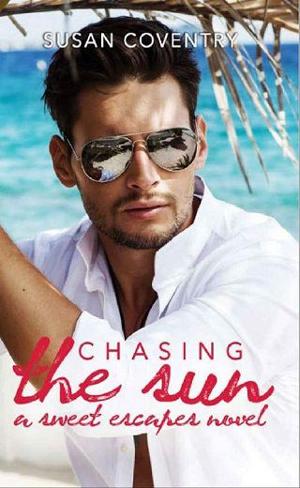 Sometimes love comes along when you least expect it…
Chloe loved her job as a dance instructor, but when the dance studio she works for goes bust, she's thrust into unemployment. She's about to resort to waitressing when her best friend, Elle, contacts her about a nanny position. While the job sounds appealing, Chloe will have to relocate to Naples, Florida, hundreds of miles away from home…
Bryce is the divorced father of precocious five-year-old Molly. He's looking for a new nanny to replace the one he recently fired for making a pass at him. His requirements are simple: the applicant must have experience, know CPR, and be willing to move in with them for the summer…
When Chloe and Bryce meet, they experience a powerful attraction, though neither of them intends to act on it. Chloe can't afford to lose another job, and Bryce adheres to a strict policy of not mixing business with pleasure. But the more time they spend together, the harder it is to deny their attraction. Will Chloe and Bryce succumb to the passion that burns between them? Do they have a chance at forever or are they just…Chasing the Sun?
Book Details
File Namechasing-the-sun-by-susan-coventry.epub
Original TitleChasing the Sun (Sweet Escapes Book 2)
Creator

Susan Coventry

Languageen
IdentifierMOBI-ASIN:B07V4GJF53
Date2019-07-08T16:00:00+00:00
File Size242.896 KB
Table of Content
1. TITLE PAGE
2. Copyright
3. CHAPTER 1
4. CHAPTER 2
5. CHAPTER 3
6. CHAPTER 4
7. CHAPTER 5
8. CHAPTER 6
9. CHAPTER 7
10. CHAPTER 8
11. CHAPTER 9
12. CHAPTER 10
13. CHAPTER 11
14. CHAPTER 12
15. CHAPTER 13
16. CHAPTER 14
17. CHAPTER 15
18. CHAPTER 16
19. CHAPTER 17
20. CHAPTER 18
21. CHAPTER 19
22. CHAPTER 20
23. CHAPTER 21
24. CHAPTER 22
25. CHAPTER 23
26. CHAPTER 24
27. CHAPTER 25
28. CHAPTER 26
29. CHAPTER 27
30. CHAPTER 28
31. CHAPTER 29
32. CHAPTER 30
33. CHAPTER 31
34. CHAPTER 32
35. CHAPTER 33
36. EPILOGUE