Breaking Promises by M.A. Lee
no ratings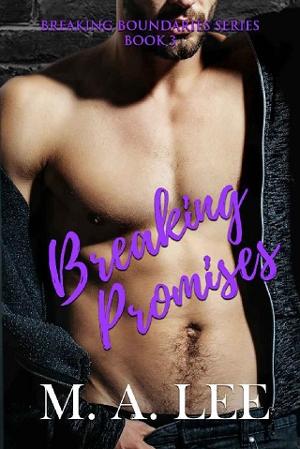 Is love enough?
When Lauren and Isaac set off to plan their live together, they never expected the lies, deceit, and danger that was about to take over their lives.
After Isaac falls into the trap of an illegal car theft ring, he discovers that he can't resist the money or temptation of power it offers.
When Lauren discovers what Isaac is up to, she ends her engagement and relationship with the man of her dreams.
Broken and determined to get Lauren back, Isaac stops at nothing to win her back. Only, his plan is deflated by a girl with a plan and a secret that could destroy Isaac's chances of ever getting Lauren back.
File Name:breaking-promises-by-m-a-lee.epub
Original Title:Breaking Promises: Book 3 in the Breaking Boundaries Series
Creator:

M.A. Lee

Language:en
Identifier:MOBI-ASIN:B07875C6BK
Publisher:

MA Lee

Date:2018-01-01T16:00:00+00:00
Subject:college,Contemporary Romance,women's fiction,Romance
File Size:239.398 KB
Table of Content
1. Title Page
2. Copyright Page
3. Breaking Promises: Book 3 in the Breaking Boundaries Series
4. THE END
5. Sign up for MA Lee's Mailing List
6. Further Reading: New Jersey Boy
7. Also By MA Lee