Alpha's Second Chance by Jade Alters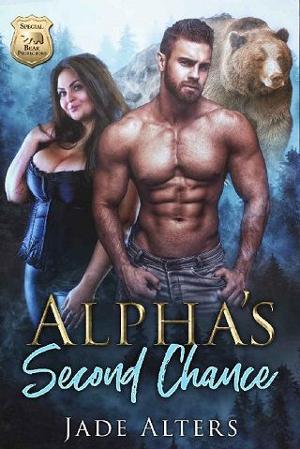 Born an omega, my shifter clan owned me and gave me away.
I was treated like a possession.
Auctioned to an Alpha.
I tried to love him. But I refused to give up my freedom to be his property.
So I ran.
I rebuilt my life in the city as a prosecutor, pretending to be a human.
For too long, I kept my cravings and desires at bay.
The hunger for my old existence faded as I focused on my new life.
But then I made a grave mistake…
Now I am being hunted and am on the run again from not just one but TWO men.
The worst part is that I'm in heat.
File Name:alphas-second-chance-by-jade-alters.epub
Original Title:Alpha's Second Chance: A Bear Shifter Romance
Creator:

Jade Alters

Language:en
Identifier:MOBI-ASIN:B083QWBLXG
Date:2020-01-25T16:00:00+00:00
File Size:201.914 KB
Table of Content
1. Title Page
2. Contents
3. Copyright
4. 1. Eve
5. 2. Owen
6. 3. Eve
7. 4. Owen
8. 5. Eve
9. 6. Owen
10. 7. Eve
11. 8. Owen
12. 9. Eve
13. 10. Owen
14. 11. Eve
15. 12. Owen
16. 13. Eve
17. 14. Owen
18. 15. Eve
19. 16. Owen
20. 17. Eve
21. 18. Owen
22. 19. Eve
23. 20. Owen
24. 21. Eve
25. 22. Owen
26. 23. Eve
27. Afterword
28. Also by Jade Alters