A Beautiful Sin by Terri E. Laine and A.M. Hargrove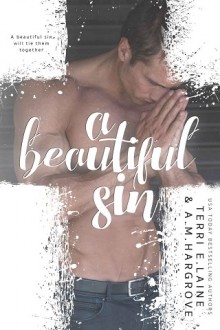 Since I was a boy, my desire was to marry the church. To give my vows and life over to God despite the corruption in my soul. I am a sinner, the embodiment of temptation, or so I've been told. Yet, I've never touched, never kissed, never sought the company of another until her.
She is my weakness, my salvation, my downfall and my freedom. Our sins are bound tighter than fate. My name is Canaan. I am an ordained Roman Catholic priest, forever and always. Her name is Haven. She may be my destiny, my destruction. This is not a love story, but rather a confession of all my sins.
Book Details
File Namea-beautiful-sin-by-terri-e-laine-and-a-m-hargrove.epub
Original TitleA Beautiful Sin
Creator

Terri E. Laine

Languageen
IdentifierMOBI-ASIN:B01H6GW49K
Date2016-06-22T21:00:00+00:00
File Size1.947 MB
Table of Content
1. Table of Contents
2. Dedication
3. Acknowledgements
4. Prologue
5. Chapter One
6. Chapter Two
7. Chapter Three
8. Chapter Four
9. Chapter Five
10. Chapter Six
11. Chapter Seven
12. Chapter Eight
13. Chapter Nine
14. Chapter Ten
15. Chapter Eleven
16. Chapter Twelve
17. Chapter Thirteen
18. Chapter Fourteen
19. Chapter Fifteen
20. Chapter Sixteen
21. Chapter Seventeen
22. Chapter Eighteen
23. Chapter Nineteen
24. Chapter Twenty
25. Chapter Twenty-One
26. Chapter Twenty-Two
27. Chapter Twenty-Three
28. Chapter Twenty-Four
29. Chapter Twenty-Five
30. Chapter Twenty-Six
31. Chapter Twenty-Seven
32. Chapter Twenty-Eight
33. Chapter Twenty-Nine
34. Chapter Thirty
35. Chapter Thirty-One
36. Chapter Thirty-Two
37. Chapter Thirty-Three
38. Chapter Thirty-Four
39. Chapter Thirty-Five
40. Epilogue
41. About The Authors
42. Stalk Terri E. Laine
43. Stalk A.M. Hargrove
44. Playlist