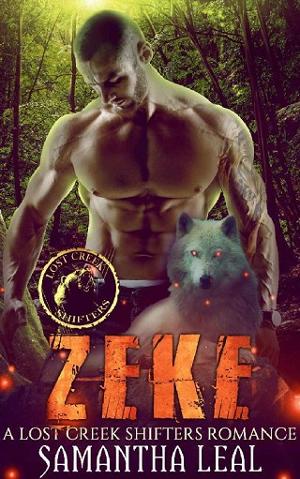 Will these Fated Mates prove to be the key to the survival of his pack…or will their heat burn down everthing it touches?
Esme has spent her life wandering…just as her mother had…guided perhaps by a force greater than herself, she decides to book a train ticket on a whim…with the idea that she will get off when it "feels right". Little does she suspect where this feeling will lead her…
Zeke is embroiled in the middle of a dangerous turf war. His Lost Alphas pack may be facing extinction…and they need him now more than ever. Can he afford a distraction from this curvy beauty that is lighting his fire?
What neither of them knows is that forces are at work far greater than either of them as this tale traces and connects past and present, as well as fate and destiny. Could Esme and Zeke's love be the key to all of their salvation? Or will they be outcast to the shadows with the wolves once more?
Book Details
File Namezeke-by-samantha-leal.epub
Original TitleZEKE (LOST CREEK SHIFTERS NOVELLAS Book 6)
Creator

Samantha Leal

Languageen
IdentifierMOBI-ASIN:B079R7HQHL
Date2018-02-09T16:00:00+00:00
File Size1.233 MB
Table of Content
1. Prologue
2. 1.
3. 2.
4. 3.
5. 4.
6. 5.
7. 6.
8. 7.
9. 8.
10. 9.
11. 10.
12. 11.
13. 12.
14. EXTRAS
15. Stonybrooke Shifters
16. Dragon Shifter Romance
17. Highlander Time Travel Romance
18. Dystopian Romance
19. Alien Romance
20. Bear Shifter Romance
21. Time Travel Romance
22. Love and Survival in the Time After