Whiskey Chick by Ryan Ringbloom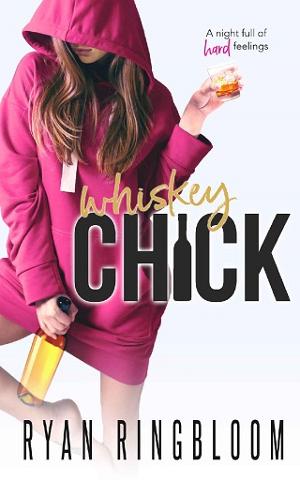 Nothing like this has ever happened to me before. It's a fluke. Too much whiskey. Believe me when I say, it will NEVER happen again.
I'm trying not to take it personally. Sh*t happens. It was a blind date. She drank too much whiskey. I hope it wasn't a reflection on me.
Okay, so the first date didn't work out. But what happens when the second one doesn't either?
Fate's a funny thing.
She likes him.
He likes her.
They say the third time's a charm….
File Name:whiskey-chick-by-ryan-ringbloom.epub
Original Title:Whiskey Chick
Creator:

Ryan Ringbloom

Language:en
Identifier:MOBI-ASIN:B07H7SH4Q8
Publisher:

Ryan Ringbloom

Date:2018-09-08T18:30:00+00:00
File Size:457.020 KB
Table of Content
1. Chapter 1
2. Chapter 2
3. Chapter 3
4. Chapter 4
5. Chapter 5
6. Chapter 6
7. Chapter 7
8. Chapter 8
9. Chapter 9
10. Chapter 10
11. Chapter 11
12. Chapter 12
13. Chapter 13
14. Chapter 14
15. Chapter 15
16. Chapter 16
17. Chapter 17
18. Chapter 18
19. Chapter 19
20. Chapter 20
21. Chapter 21
22. Chapter 22
23. Chapter 23
24. Chapter 24
25. Chapter 25
26. Chapter 26
27. Also Available