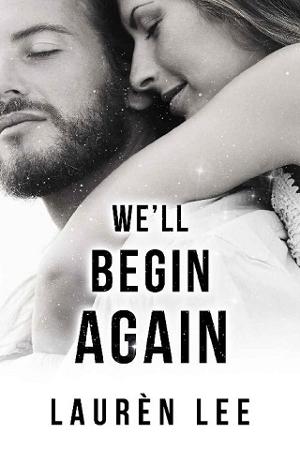 The hardest part about starting over is choosing where to Begin Again.
Sexy and sophisticated Amelia Montgomery is a powerful corporate lawyer by day. By night, however, she is a single mom whose biggest trial is keeping up with her boisterous nine-year-old son. When Amelia is offered a new job, she jumps at the opportunity to start again, miles away from her ex and his new family. But hitting 'reset' may just prove to be her biggest challenge yet.
William Divola, without a clear direction in life, joined the United States Army. When tragedy strikes overseas, he returns home to find a situation not much better than the harrowing war zones he'd just left. Once again left with no options, William takes to the streets with nothing but his grit and determination to survive.
When the wounded Amelia and desperate William cross paths, they form an unlikely bond. Despite their differences, they discover each may hold the key to unlocking the future and closing the door on the past. But some scars run deep, leaving both Amelia and William to question if it's too late to Begin Again.
Book Details
File Namewell-begin-again-by-lauren-lee.epub
Original TitleWe'll Begin Again
Creator

Laurèn Lee

Languageen
IdentifierMOBI-ASIN:B07C1JSDRR
Date2018-05-14T16:00:00+00:00
File Size266.511 KB
Table of Content
1. Title Page
2. Copyright
3. Dedication
4. Contents
5. Prologue
6. 1. William
7. 2. Amelia
8. 3. Amelia
9. 4. Amelia
10. 5. William
11. 6. Amelia
12. 7. Amelia
13. 8. Amelia
14. 9. William
15. 10. Amelia
16. 11. Amelia
17. 12. William
18. 13. William
19. 14. Amelia
20. 15. Amelia
21. 16. Amelia
22. 17. William
23. 18. Amelia
24. 19. Amelia
25. 20. Amelia
26. 21. William
27. 22. Amelia
28. 23. Amelia
29. 24. Amelia
30. 25. William
31. 26. Amelia
32. 27. Amelia
33. 28. Amelia
34. 29. Amelia
35. 30. Amelia
36. 31. Amelia
37. 32. Amelia
38. 33. William
39. 34. Amelia
40. 35. Amelia
41. 36. Amelia
42. Epilogue
43. Acknowledgments
44. About the Author
45. Also by Laurèn Lee