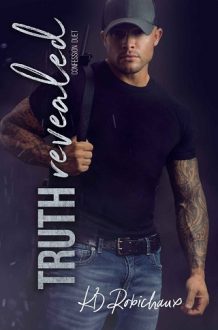 It's been a decade since I divorced the love of my life, after her confession while I was deployed.
Ten years since I spoke to Vi, my soul mate, the girl who had brought me to life only to stab me in the heart, sending me into an even darker state than where I was before I met her.
Ten years, I've been watching her from afar, keeping tabs.
After a decade in the Army, two Purple Hearts and a Medal of Honor under my belt, I was kicked out with an honorable discharge, knowing no other skill than One Shot One Kill. Two years later, I'm part of a group of mercenaries who carry out justice. Criminals who hide behind their fancy lawyers and power—we take care of them and make it all look like karma. And with intel from our founder, Dr. Walker, a therapist with a long list of predators whose victims were too scared to turn them in, work is plenty and fulfilling.
Until Vi begins her sessions and I discover the reality I've lived the past ten years was nothing but a lie, when the truth is revealed.
Book Details
File Nametruth-revealed-by-k-d-robichaux.epub
Original TitleTruth Revealed (Confession Duet Book 2)
Creator

KD Robichaux

Languageen
IdentifierMOBI-ASIN:B01NHBSVIR
Publisher

KD Robichaux

Date2017-03-27T18:30:00+00:00
SubjectRomance
File Size593.218 KB
Table of Content
1. Table of Contents
2. Also by KD Robichaux
3. Note from the Author
4. Dedication
5. Chapter 1
6. Chapter 2
7. Chapter 3
8. Chapter 4
9. Chapter 5
10. Chapter 6
11. Chapter 7
12. Chapter 8
13. Chapter 9
14. Chapter 10
15. Chapter 11
16. Chapter 12
17. Chapter 13
18. Chapter 14
19. Chapter 15
20. Chapter 16
21. Chapter 17
22. Chapter 18
23. Chapter 19
24. Chapter 20
25. Epilogue
26. Acknowledgements