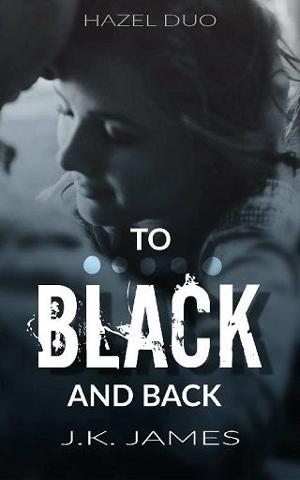 Camden and Anabella's story continues in this sequel to Back to Hazel…
He left. He walked out without a backward glance. He did exactly what she expected him to do. Yet she feels something… unanticipated. Nothing, numbness, startling emptiness.
After Cam's mistakes, he has to earn his way back into Bella's trust. His aching desire to do so clouds the rest of his life. He needs her. What can a man do after breaking the same heart so many times?
But before the couple has the chance to reconnect and rebuild, they are hit with gut-wrenching news that will undoubtedly rip them apart. An ugliness that neither ever envisioned. That neither of them knows how to face.
If Cam and Bella can survive the past, they must ruthlessly fight for themselves, for each other and for their families. Even then, they will only be faced with a darker path of secrets, abuse and loss.
Book Details
File Nameto-black-and-back-by-j-k-james.epub
Original TitleTo Black and Back (Hazel duo Book 2)
Creator

J.K. James

Languageen
IdentifierMOBI-ASIN:B07R226FQF
Date2019-04-20T16:00:00+00:00
File Size221.334 KB