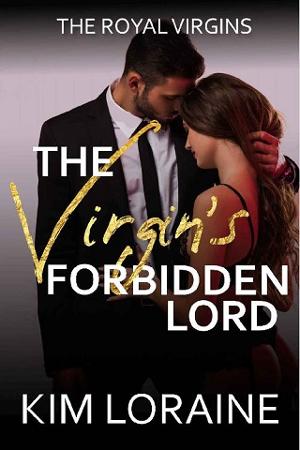 I promised my best friend I'd take care of his sister, but she's got other plans for us.
I've known Princess Alina for most of her life. She was always just my best friend's little sister, a tag along, a kid. But I spent the last year abroad and when I got back, things had changed. Alina is all grown up, and she knows what she wants…me.
I can't stop thinking about her but I don't know how to make this work. She's too young and I've made a promise to her brother to keep her safe. I doubt the king meant for me to fall in love with his little sister.
Book Details
File Namethe-virgins-forbidden-lord-by-kim-loraine.epub
Original TitleThe Virgin's Forbidden Lord (The Royal Virgins Book 3)
Creator

Kim Loraine

Languageen
IdentifierMOBI-ASIN:B07GY1YLVS
Date2018-09-12T16:00:00+00:00
File Size287.465 KB
Table of Content
1. Title Page
2. Copyright
3. Contents
4. Dedication
5. Chapter 1
6. Chapter 2
7. Chapter 3
8. Chapter 4
9. Chapter 5
10. Chapter 6
11. Chapter 7
12. Chapter 8
13. Chapter 9
14. Chapter 10
15. Epilogue
16. Also by Kim Loraine
17. Acknowledgments
18. Sneak Peek
19. Full Page Image
20. Chapter 1
21. Sneak Peek
22. Full Page Image
23. Chapter 1