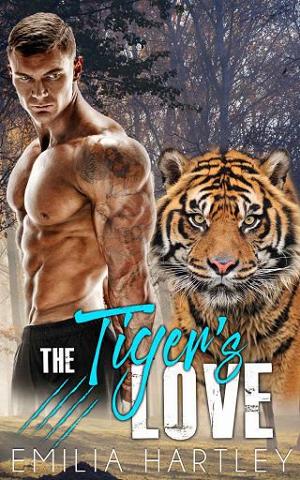 When Sadie Holliday finds her six-year-old turned into a bear cub in the kitchen, she knows she has to get help. She has no idea how to raise a young shifter. But the boy's father is long gone, and the town's local alpha is a harsh beast of a man, Dante Oberon. Even after she meets him and feels the pull of attraction between them, she's not at all sure he's someone she wants in her son's life.
Dante's getting along just fine, thank you very much. Townspeople may look at his shifters askance, but they're no longer the out-of-control gang of thugs that they were under the previous alpha. They hold down jobs, and they keep their tempers reined in—mostly. When they don't or can't, Dante takes care of it. It works.
Or at least, he thinks it's working until he sees his life through the eyes of the sexy, fearless single mom who comes to him asking for help with her son. Suddenly, he's less sure of himself and his methods. But can he afford to be the kind of alpha who loves?
Can he afford not to be?
Book Details
File Namethe-tigers-love-by-emilia-hartley.epub
Original TitleThe Tiger's Love
Creator

Hartley, Emilia

Languageen
Identifier3020522776
Date2019-06-03
File Size287.521 KB
Table of Content
1. Table of Contents
2. THE TIGER'S LOVE
3. Chapter One
4. Chapter Two
5. Chapter Three
6. Chapter Four
7. Chapter Five
8. Chapter Six
9. Chapter Seven
10. Chapter Eight
11. Chapter Nine
12. Chapter Ten
13. Chapter Eleven
14. Chapter Twelve
15. Chapter Thirteen
16. Chapter Fourteen
17. Chapter Fifteen
18. Chapter Sixteen
19. Chapter Seventeen
20. Chapter Eighteen
21. Chapter Twenty
22. Thank you!