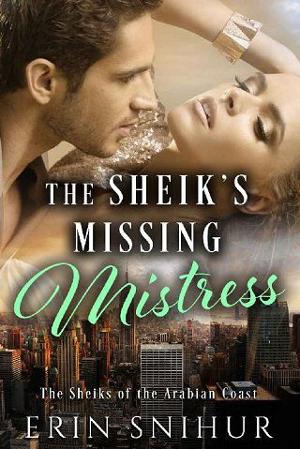 Can a man be too perfect?
Amelia Jones feels like she's finally met Mr. Right in Khalid Abdul Majeed, a billionaire mystery man who has swept her off her feet, literally!
The only thing standing in their way?
His wedding. To another woman.
Heartbroken at being considered Khalid's mistress, Amelia flees, but Khalid doesn't give up that easily. He has promised to have Amelia, even if it means risking everything from his Crown to his family.
Book Details
File Namethe-sheiks-missing-mistress-by-erin-snihur.epub
Original TitleThe Sheik's Missing Mistress (The Sheiks of the Arabian Coast Series Book 1)
Creator

Erin Snihur

Languageen
IdentifierMOBI-ASIN:B07RPKT8XL
Date2019-07-09T16:00:00+00:00
File Size197.616 KB
Table of Content
1. Title Page
2. Copyright
3. Dedication
4. Contents
5. Prologue
6. Chapter 1
7. Chapter 2
8. Chapter 3
9. Chapter 4
10. Chapter 5
11. Chapter 6
12. Chapter 7
13. Chapter 8
14. Chapter 9
15. Chapter 10
16. Chapter 11
17. Chapter 12
18. Chapter 13
19. Chapter 14
20. Chapter 15
21. Missing Chapter - Meet the Family
22. Teaser
23. About the Author
24. Also by Erin Snihur