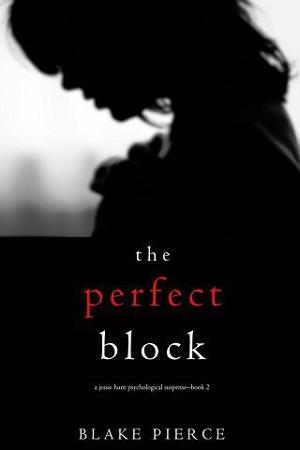 Jessie, thriving again in downtown LA, is sure she's moved on from her suburban nightmare. Ready to put her failed marriage behind her, she lands a job with the local police department, deferring her acceptance to the FBI's Academy.
She is assigned a straightforward murder in a wealthy neighborhood, a simple case to start her career. But little do her bosses know, there's more to the case than anyone suspected. Nothing can prepare her for her first case, one that will force her to probe the minds of the wealthy, suburban couples she'd thought she'd left behind. Behind their polished family pictures and manicured hedges, Jessie realizes, perfection is not what it seems.
A fast-paced psychological suspense thriller with unforgettable characters and heart-pounding suspense, THE PERFECT BLOCK is book #2 in a riveting new series that will leave you turning pages late into the night.
Book Details
File Namethe-perfect-block-by-blake-pierce.epub
Original TitleTHE PERFECT BLOCK
Creator

Blake Pierce

Languageen
IdentifierAWP-3DE8C6C2-D1C4-4DAA-B3C8-CFC6BE2E0509
Date2018-12-17
File Size380.117 KB
Table of Content
1. Title page
2. CHAPTER ONE
3. CHAPTER TWO
4. CHAPTER THREE
5. CHAPTER FOUR
6. CHAPTER FIVE
7. CHAPTER SIX
8. CHAPTER SEVEN
9. CHAPTER EIGHT
10. CHAPTER NINE
11. CHAPTER TEN
12. CHAPTER ELEVEN
13. CHAPTER TWELVE
14. CHAPTER THIRTEEN
15. CHAPTER FOURTEEN
16. CHAPTER FIFTEEN
17. CHAPTER SIXTEEN
18. CHAPTER SEVENTEEN
19. CHAPTER EIGHTEEN
20. CHAPTER NINETEEN
21. CHAPTER TWENTY
22. CHAPTER TWENTY ONE
23. CHAPTER TWENTY TWO
24. CHAPTER TWENTY THREE
25. CHAPTER TWENTY FOUR
26. CHAPTER TWENTY FIVE
27. CHAPTER TWENTY SIX
28. CHAPTER TWENTY SEVEN
29. CHAPTER TWENTY EIGHT
30. CHAPTER TWENTY NINE
31. CHAPTER THIRTY
32. CHAPTER THIRTY ONE
33. CHAPTER THIRTY TWO
34. CHAPTER THIRTY THREE
35. CHAPTER THIRTY FOUR