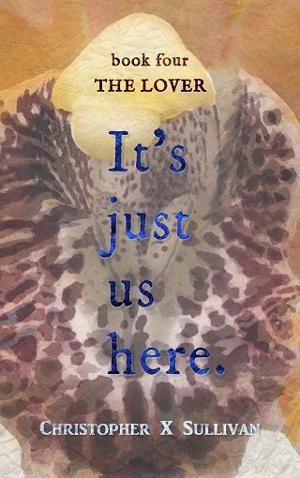 An asexual man falls in love with a male model… and is introduced to the fine art of getting down.
Chris and Mark are officially a couple… though Chris isn't out to his parents. Mark, on the other hand, is trying to mend his broken relationships with his father and grandfather.
Their new romance is a source of stability for Mark and chaos for Chris. Together they navigate the many pitfalls of their newly sexual intimacy. Meanwhile, Chris can't keep his family out of the loop forever because his mother is an especially gifted amateur sleuth.
Also, it doesn't help that Mark wants to show off their romance like a first grader who brought a puppy to show-and-tell.
Book Details
File Namethe-lover-by-christopher-x-sullivan.epub
Original TitleIJUH complete
Creator

Sullivan, Christopher X

Languageen
Identifier4061830613
Publisher

Jester Publishing

Date2019-04-09
File Size500.841 KB
Table of Content
1. Title Page
2. Copyright Page
3. Book Four: The Lover

Dedication
Apartment Hunting
Lunch with Lynn
Mini Mark
Suhail and Nick
Charlotte's Party
Meeting the Rhinos
My Kind of Camping
Survivor
Claude and Marty
Hurricane Melanie
My Psycho Side
The Lakehouse
Mr. Wolff
Orchids
Babysitting
Men's Fashion Week

4. About the Author

The Next Book
Author's Thanks
Author's Biography
Patrons Supporting These Books!