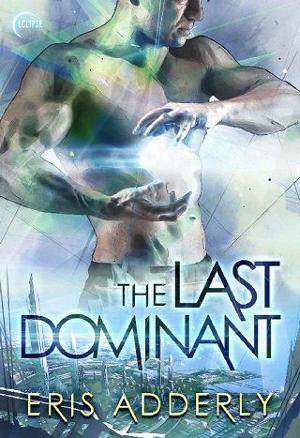 "I can have whatever I want. I own you."
Qillian Wehr is the last of his kind. A bloodline of unspeakable power.
To the Imbrian government, he is a weapon. A last resort in their age-old war with Rhyolus.
His leaders want insurance. They want an heir.They need a genetic match. And now, they've found her.
Exotic. Stunning. Lethal. Rushkah Ekhayl would murder Qillian in his sleep if she got the chance. She's Rhyolusian. She is his enemy.
Book Details
File Namethe-last-dominant-by-eris-adderly.epub
Original TitleThe Last Dominant
Creator

Eris Adderly

Languageen
IdentifierMOBI-ASIN:B07MQBKG2L
Publisher

Eclipse Press

Date2019-01-07T16:00:00+00:00
File Size253.276 KB
Table of Content
1. Title Page
2. What's Inside
3. Copyright
4. Contents
5. Acknowledgments
6. Chapter 1
7. Chapter 2
8. Chapter 3
9. Chapter 4
10. Chapter 5
11. Chapter 6
12. Eris Adderly