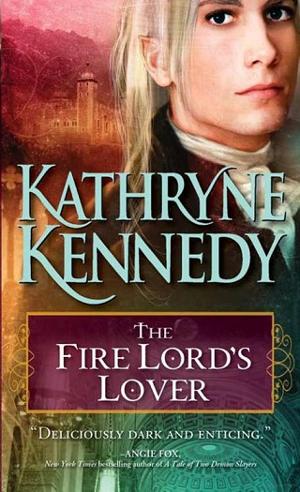 In a magical land ruled by ruthless Elven lords, the Fire Lord's son, Dominic Raikes, plays a deadly game to conceal his growing might from his malevolent father—until his arranged bride awakens in him passions he thought he had buried forever.
Lady Cassandra has been raised in outward purity and innocence, while secretly being trained as an assassin. Her mission is to bring down the Elven Lord and his champion son. But when she gets to court, she discovers that nothing is what it seems, least of all the man she married.
But beneath the gilded castles lies an unspeakable evil, greater than either Dominic or Cassandra had ever fathomed, and without each other they may not survive.
Book Details
File Namethe-fire-lords-lover-by-kathryne-kennedy.epub
Original TitleThe Fire Lord's Lover - 1
Creator

Kathryne Kennedy

Languageen
IdentifierAMAZON:1402236522
Publisher

Sourcebooks, Inc.

Date2010-07-01T07:00:00+00:00
SubjectAlternative Histories (Fiction),England,Fantasy Fiction,Female Assassins,Paranormal,General,Romance,Fantasy,Historical,Fiction,Elves
File Size426.100 KB
Table of Content
1. Copyright
2. Introduction
3. One
4. Two
5. Three
6. Four
7. Five
8. Six
9. Seven
10. Eight
11. Nine
12. Ten
13. Eleven
14. Twelve
15. Thirteen
16. Fourteen
17. Fifteen
18. Sixteen
19. Seventeen
20. Eighteen
21. Acknowledgments
22. About the Author
23. Cover
24. Table of Contents