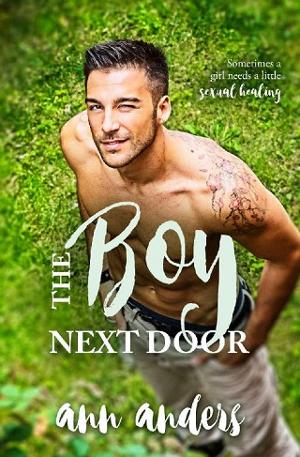 A VOYEUR, A HERO, AND A LITTLE SEXUAL HEALING
Penny never intended watching him, but the window is right there. And, damn, those abs, that chest! Camo pants – worn like that – ought to be illegal. He's way out of her league. And so young! But a girl can look, right? Ever since the divorce she's just felt so… invisible.
Military pilots get almost any woman they want. So when Ms. Penny Pyncher tells Chaz he's too young for her, he can't help but take a second look. She's not his usual type. She's sassy, she's earthy. She's real. Hell, if she doesn't do something for him.
A thirty-something divorcee and a twenty-something injured navel pilot fall head first into fate's trap – a trap that lands them both in some serious sexual healing. And it's good. It's really good. The question is, can fate turn into love?
Book Details
File Namethe-boy-next-door-by-ann-anders.epub
Original TitleThe Boy Next Door
Creator

ann anders

Languageen
IdentifierMOBI-ASIN:B079BQMWBT
Date2018-02-11T16:00:00+00:00
File Size197.846 KB
Table of Content
1. Low Slung Camos
2. Old Enough
3. Absolutely Perfect
4. Caught
5. Bad Penny
6. A Woman Like Penny
7. Always Come Prepared
8. A Cold Awakening
9. Is That All There Is?
10. Now What?