The Billionaire's Secret Regret by Tara Brent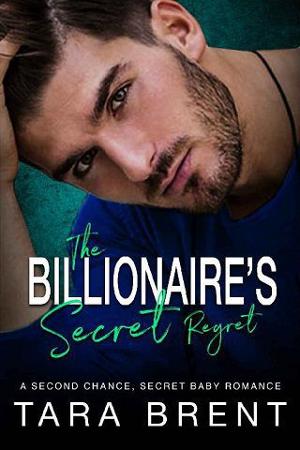 Rule #1 Hands off Samantha. My best friend's little sister.
I knew that… Then how do I explain to him she's pregnant with my baby?
Every good businessman knows that mistakes can make or break you. I know that more than anyone. When I was young and stupid, I broke the heart of the only girl I'd ever loved, Sam Jenkins. We had a hot and wild summer romp that completely blew my mind, but everything changed when she told me she was pregnant.
I was scared and stupid and I told her to get rid of it… I've never regretted anything more.
We parted ways and I thought I'd lost my chance of a happy ending with Sam. At least, I felt that way until she showed up out of the blue after three years of total silence. I knew I couldn't waste this opportunity.
I had to win her back, but how on Earth could I make up for what I did?
A second chance was at my fingertips but little did I know, Sam had one more surprise in store for me…
File Name:the-billionaires-secret-regret-by-tara-brent.epub
Original Title:The Billionaire's Secret Regret: A Second Chance, Secret Baby Romance.
Creator:

Tara Brent

Language:en
Identifier:MOBI-ASIN:B084M7G732
Publisher:

Tara Brent

Date:2020-02-15T16:00:00+00:00
File Size:237.373 KB
Table of Content
1. Title Page
2. Copyright Page
3. The Billionaire's Secret Regret
4. Connect with the Author
5. Prologue
6. Chapter One
7. Chapter Two
8. Chapter Three
9. Chapter Four
10. Chapter Five
11. Chapter Six
12. Chapter Seven
13. Chapter Eight
14. Chapter Nine
15. Chapter Ten
16. Chapter Eleven
17. Chapter Twelve
18. Chapter Thirteen
19. Chapter Fourteen
20. Chapter Fifteen
21. Chapter Sixteen
22. Chapter Seventeen
23. Chapter Eighteen
24. Chapter Nineteen
25. Chapter Twenty
26. Chapter Twenty-One
27. Chapter Twenty-Two
28. Chapter Twenty-Three
29. Chapter Twenty-Four
30. Chapter Twenty-Five
31. Chapter Twenty-Six
32. Chapter Twenty-Seven
33. Chapter Twenty-Eight
34. Chapter Twenty-Nine
35. Epilogue