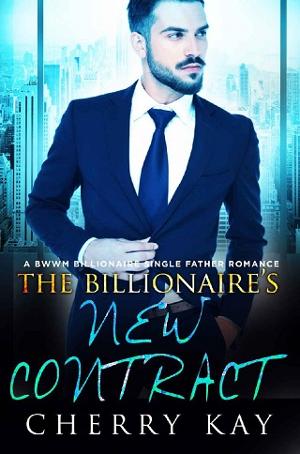 Charlotte Knight could not believe her luck when she landed a job working as a nanny for powerful billionaire Brady Douglas.
She also could not believe just how drop-dead gorgeous he was when she met him in real life.
So much so, that she began to develop a crush on the handsome single father of one.
However, the situation intensified once it became clear that Brady was just as interested in Charlotte as she was in him.
The billionaire soon realized that if he wanted to get to know her more personally then he had no choice. He had to tear up the original agreement and present her with a new and revised contract.
A contract with extra additional benefits….
Book Details
File Namethe-billionaires-new-contract-by-alexis-gold.epub
Original TitleThe Billionaire's New Contract: A BWWM Billionaire Single Father Romance
Creator

Alexis Gold

Languageen
IdentifierMOBI-ASIN:B07817P2TJ
Date2017-12-07T07:00:00+00:00
File Size363.584 KB
Table of Content
1. THE BILLIONAIRE'S
2. A BWWM Billionaire Single Father Romance By..
3. Fancy A FREE Romance Book?
4. Already subscribed?
5. Summary
6. Copyright Notice
7. Chapter1
8. Chapter2
9. Chapter3
10. Chapter4
11. Chapter5
12. Chapter6
13. Chapter7
14. Chapter8
15. Chapter9
16. Chapter10
17. The Final Chapter
18. Authors Personal Message:
19. THE BILLIONAIRE'S
20. Copyright 2015 Alexis Gold
21. BOOK DESCRIPTION
22. READ ON TO FIND OUT HOW IT ALL DEVELOPS!
23. Chapter One
24. Chapter 2
25. Chapter Three
26. Chapter Four
27. Chapter Five
28. Chapter Six
29. Chapter 7
30. Chapter 8
31. Chapter 9
32. The Final Chapter
33. THANKS FOR READING!
34. Message From The Author:
35. Alexis x x
36. Fancy A FREE BWWM Romance Book??
37. Already subscribed?
38. A MUST HAVE!
39. 50% DISCOUNT!!
40. ANOTHER MUST HAVE!
41. 50% DISCOUNT!!