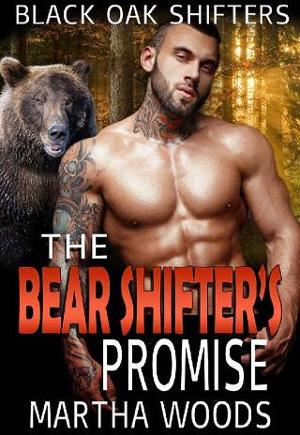 An untouched forest full of sexy alpha bear and hunky wolf shifters.
Can these rival clans protect their mates or will they fail to guard them against the dangerous evils lurking?
Orson, leader of the bear clan, has been struggling with the knowledge that within a year, his people very well may die out. The Black Oak woods had been home to the Porter family for generations, before electricity and civilization had made its mark on the country, they had been roaming through the trees and protecting nature from interlopers, working hand in hand with those who would see their lands restored.
But as all things do, civilization outdid them, pushing them to the brink of extinction just as it had so many others before, and thus they had been forced to adapt to the brave new world that they now found themselves living in. Taking in new members and spreading their knowledge to those who would use it for good, helping those that needed help and punishing those that needed punishing, they found themselves with a new purpose that those that came before them hadn't anticipated.
Book Details
File Namethe-bear-shifters-promise-by-martha-woods.epub
Original TitleThe Bear Shifter's Promise (Black Oak Shifters Book 1)
Creator

Martha Woods

Languageen
IdentifierMOBI-ASIN:B07SVLG7L4
Date2019-06-05T16:00:00+00:00
File Size302.575 KB
Table of Content
1. Title Page
2. Contents
3. Copyright
4. FREE Gift For You!
5. Chapter 1
6. Chapter 2
7. Chapter 3
8. Chapter 4
9. Chapter 5
10. Chapter 6
11. Chapter 7
12. Chapter 8
13. Chapter 9
14. FREEBIE