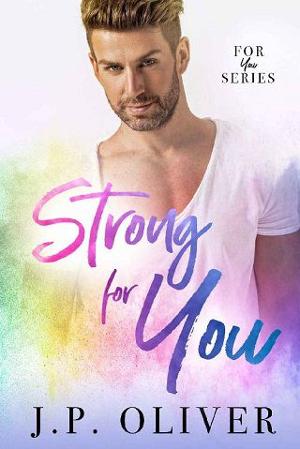 "I'm drowning in my grief. But I have to push forward."
Newly widowed Kai Lee feels like he's just barely staying afloat – his dedication to his newborn baby girl is all that's keeping him going. When his brother suggests he come to stay in Harlan for a little while so that he can lean on his family, Kai jumps at the opportunity like it's a lifeline…never expecting that he could find new happiness so soon after losing his first love.
"I'm falling in love with him – and his daughter."
Morgan Lewis lives a life of service, from the psychiatric patients he treats through his practice to the children he looks after in the daycare center that he owns. So when Morgan meets Kai, it's only natural that he wants to help. Yet the closer Morgan becomes with Kai and his daughter Maya, the less control Morgan has over the feelings of his own heart.
Book Details
File Namestrong-for-you-by-j-p-oliver.epub
Original TitleStrong For You
Creator

J.P. Oliver

Languageen
IdentifierMOBI-ASIN:B07S31ZRYF
Date2019-05-26T16:00:00+00:00
File Size182.844 KB
Table of Content
1. Title Page
2. Contents
3. Hi there!
4. 1. Kai
5. 2. Morgan
6. 3. Kai
7. 4. Morgan
8. 5. Kai
9. 6. Morgan
10. 7. Kai
11. 8. Morgan
12. 9. Kai
13. 10. Morgan
14. 11. Kai
15. 12. Morgan
16. 13. Kai
17. 14. Morgan
18. 15. Kai
19. 16. Morgan
20. 17. Kai
21. 18. Morgan
22. 19. Kai
23. Epilogue
24. Free Book!
25. Strong For You