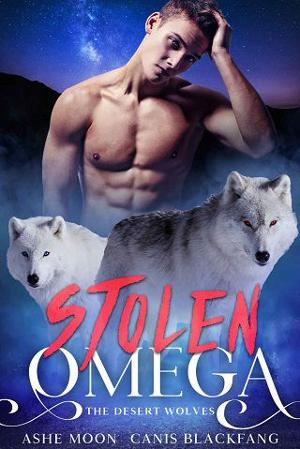 Omega Zan has been sheltered and protected his entire life in order to keep him safe from the packs of wild bandits who roam the desert. Zan longs to explore on his own, a wish that comes true in a way he never could've expected.
Kyrt Ripfang is the alpha leader of the most notorious bandits in the waste. Just his name can send shivers down the back of the strongest alpha—and that's exactly the way he wants it. To survive it's easier to hide behind a mask than let people know the truth. When Kyrt and his men raid a pack's encampment, he gets a little more than he bargained for: a hot-headed, stubborn omega as a prize.
Held captive at Kyrt's hideout, Zan's only option is to endure the alpha's company. But as time goes by, it becomes apparent there's a powerful force connecting them. Zan may hate his kidnapper, but he can't deny the heat growing inside of him. It's his most primal omega urge: he must have this alpha's child.
Book Details
File Namestolen-omega-by-ashe-moon.epub
Original TitleStolen Omega: The Desert Wolves
Creator

Moon, Ashe

Languageen
Identifier4155441532
Date2019-03-12
File Size623.207 KB
Table of Content
1. Title Page
2. Contents
3. Introduction
4. Copyright
5. Summary
6. Preface
7. Part I

Chapter 1
Chapter 2
Chapter 3
Chapter 4
Chapter 5
Chapter 6
Chapter 7

8. Part II

8. Zan
9. Kyrt
10. Zan
11. Kyrt
12. Zan
13. Kyrt
14. Zan
15. Kyrt
16. Zan
17. Kyrt
18. Zan
19. Kyrt
20. Zan
21. Kyrt
22. Zan
23. Kyrt
24. Zan
25. Kyrt
Epilogue: Ryfa
Afterword

9. Preview: The Luna Brothers Series
10. Also by Ashe Moon