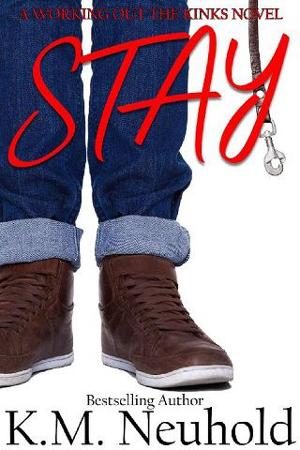 What happens to a couple when one of them discovers a new kink that he's not sure his partner will be into?
Dear Art,
I'm sure you get messages like this all the time, but I feel like I don't even know who I am anymore. I suppose I should start from the beginning… Three weeks ago, I saw puppy play for the first time, and now I can't stop thinking about it. Wait, no, that's not really the beginning… Ten years ago, my best friend who I'd been in love with my entire life told me he loved me too.
For ten years, I've been living in complete bliss with Lars, the man of my dreams. Don't get me wrong, we have our fights and disagreements (mostly because I do irritating shit, and every once in a while, he reaches the end of his patience), but he is my other half in every way. I didn't know I could love someone the way I love him.
Then, the puppy thing happened. It's not so different from when I realized I was gay; there was a moment where everything sort of clicked into place, and my whole body was like "Yes, that's what we've been trying to figure out all this time." At first, I thought maybe I should just let it go because it's not the kind of thing I can imagine my partner being into. But last week I went into a kink shop and ended up walking out with a puppy hood. I stashed it in our guest bedroom closet and haven't even had the courage to take it out and try it on again, let alone show it to Lars. I don't know what to do. How do I bring this up to him? And what if he isn't into it? I feel like I don't recognize myself anymore, and I don't know where to turn. Please help.
Sincerely,
One Lost Puppy
Book Details
File Namestay-by-k-m-neuhold.epub
Original TitleStay (Working Out The Kinks Book 1)
Creator

K.M. Neuhold

Languageen
IdentifierMOBI-ASIN:B07MQ2D3YF
Date2019-01-11T00:00:00+00:00
File Size214.337 KB