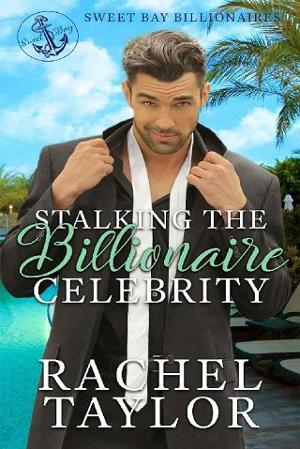 Cara plans to ruin Beau to find her own fame and fortune, but what happens when she falls in love with him instead?
Beau Bennett has it all — a billion dollar bank account, movie star good looks, and the lead role in a new, hit movie. But none of it satisfies the ache he feels for something more.​
Fledgling reporter Cara doesn't have the same infatuation with Beau as everyone else, but she is obsessed with getting her name under a headline, and getting back at Beau for ruining what was supposed to be her big break.
When Cara discovers Beau hiding from a media scandal at the Sweet Bay Resort, she knows fate has given her a second chance at the story of a lifetime. She poses as a housekeeper, hoping to catch the playboy billionaire in a compromising situation so she can write a scathing article, exposing his many indiscretions. If only Beau would cooperate.
Instead of trouble, Beau finds the meaning that he's been looking for in small town life and the spunky housekeeper who turns up everywhere. And Cara finds herself falling for the kind, generous man who's more hero than heartbreaker.
But when Cara's true intentions are revealed, can she convince Beau to give her a second chance?
Book Details
File Namestalking-the-billionaire-celebrity-by-rachel-taylor.epub
Original TitleStalking the Billionaire Celebrity (Sweet Bay Billionaires Book 2)
Creator

Rachel Taylor

Languageen
IdentifierMOBI-ASIN:B07K29H6CS
Publisher

Lounge Chair Literature

Date2018-12-04T16:00:00+00:00
File Size665.253 KB
Table of Content
1. Title Page
2. Copyright
3. Contents
4. FREE BOOK OFFER
5. Chapter 1
6. Chapter 2
7. Chapter 3
8. Chapter 4
9. Chapter 5
10. Chapter 6
11. Chapter 7
12. Chapter 8
13. Chapter 9
14. Chapter 10
15. Chapter 11
16. Chapter 12
17. Chapter 13
18. Chapter 14
19. Chapter 15
20. Chapter 16
21. Chapter 17
22. Chapter 18
23. Also by Rachel Taylor
24. FREE BOOK OFFER
25. A Note from the Author
26. About the Author