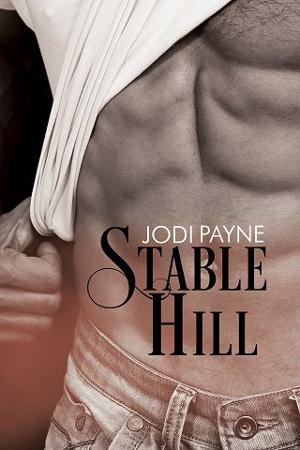 Will three men from very different backgrounds find a home and a future together?
After losing his husband to cancer, Oscar Kennedy has his hands full with their four girls, the house, his job, and his mother-in-law. When he loses his father too, keeping Stable Hill, the old horse farm where he grew up, becomes impossible. Oscar hires Jeffrey Stokes, a slick-looking real estate broker with a roll-up-his-sleeves work ethic, to get it on the market.
Russell White manages the day-to-day at Stable Hill. Russ had loved Oscar's dad like a father, and took on even more responsibility when the old man fell ill. He is shocked and saddened by Oscar's decision to sell.
All three men have a stake in Stable Hill, and it's not long before they start to invest in one another too. But their complicated relationship doesn't make having to sell Stable Hill any easier. Will the fragile triad they're building last when the farm that brought them together is gone?
Book Details
File Namestable-hill-by-jodi-payne.epub
Original TitleStable Hill
Creator

Jodi Payne

Languageen-US
IdentifierISBN:978-1-64405-113-9
Publisher

Dreamspinner Press

Date2019-05-21
Subjectgay romance
File Size1.917 MB
Table of Content
1. Table of Contents
2. Blurb
3. Dedication
4. Chapter One
5. Chapter Two
6. Chapter Three
7. Chapter Four
8. Chapter Five
9. Chapter Six
10. Chapter Seven
11. Chapter Eight
12. Chapter Nine
13. Chapter Ten
14. Chapter Eleven
15. Chapter Twelve
16. Chapter Thirteen
17. Chapter Fourteen
18. Chapter Fifteen
19. Chapter Sixteen
20. Chapter Seventeen
21. Chapter Eighteen
22. Chapter Nineteen
23. Chapter Twenty
24. Chapter Twenty-One
25. Chapter Twenty-Two
26. Chapter Twenty-Three
27. Chapter Twenty-Four
28. Chapter Twenty-Five
29. Chapter Twenty-Six
30. Chapter Twenty-Seven
31. Chapter Twenty-Eight
32. Chapter Twenty-Nine
33. Chapter Thirty
34. Chapter Thirty-One
35. Chapter Thirty-Two
36. Chapter Thirty-Three
37. Epilogue
38. More from Jodi Payne
39. Readers love Jodi Payne
40. About the Author
41. By Jodi Payne
42. Visit Dreamspinner Press
43. Copyright