Spread for the Alpha by Olivia T. Turner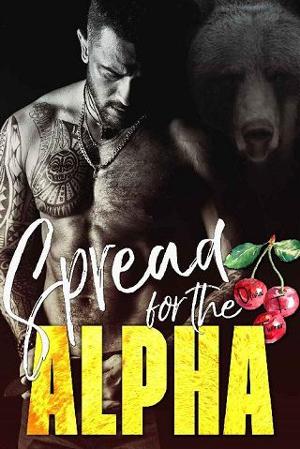 I'm only in this small Montana town until the mechanic fixes my car.
That's my plan, but apparently, the muscular naked guy outside has a different plan for me.
His dark eyes are full of possession as he stares down at me like I belong to him.
It's like I fell into an alternate reality. It feels like I'm in Alice In Wonderland, the porno version.
He seems to be completely transfixed with my curves.
And he's becoming more than a little obsessed with my body.
The body that has turned against me. It's a traitor. It's on Everett's side now.
It obeys every single command spoken in that deep growly voice of his.
I don't normally do these things.
I'm a virgin after all.
But I won't be for long if I keep obeying the dirty commands coming out of his mouth.
He keeps saying I'm his mate and that it's his job to protect me.
Well, I'm finding out that he takes his job very seriously.
Because he won't let me leave his bedroom…
…and that's perfectly fine with me.
Book Details
File Namespread-for-the-alpha-by-olivia-t-turner.epub
Original TitleSpread for the Alpha (The Ridge Brothers Bear Shifters Book 2)
Creator

Olivia T. Turner

Languageen
IdentifierMOBI-ASIN:B07SRH6SR6
Publisher

Olivia T. Turner Publishing

Date2019-06-05T16:00:00+00:00
File Size368.912 KB
Table of Content
1. Title Page
2. Contents
3. Copyright
4. About
5. Dedication
6. Chapter 1
7. Chapter 2
8. Chapter 3
9. Chapter 4
10. Chapter 5
11. Chapter 6
12. Chapter 7
13. Chapter 8
14. Chapter 9
15. Chapter 10
16. Epilogue
17. Epilogue
18. Epilogue
19. Become Obsessed with OTT
20. Don't be shy. Come Follow Me…
21. Come and join my private Facebook Group!
22. Mountain Man Taken