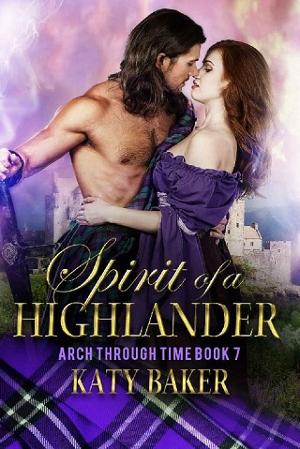 Ripped from her time, lost in a strange land, a modern woman learns the most important lesson of all: that love knows no boundaries.
Thea Thomas' luck couldn't get much worse. Having dared to follow her dream of becoming a photographer, she's learned the hard way that dreams rarely come true. She's lost her home, her job, and just about every shred of pride she had left.
So when a strange old woman offers her a dream photography assignment she dares to believe her luck has finally changed. That is, until she steps through an archway on the Scottish coast and is sent hurtling back through time—and right into danger.
Rescued by Logan MacAuley, a simple blacksmith, Thea finds herself drawn to the enigmatic loner. But Logan has secrets. Cursed by a perilous bargain with the Fae, he is desperate to protect Thea from danger—and the biggest danger is himself.
Dare these two lost souls take a risk on each other? And will fate let them?
Book Details
File Namespirit-of-a-highlander-by-katy-baker.epub
Original TitleSpirit of a Highlander: A Scottish Time Travel Romance (Arch Through Time Book 7)
Creator

Katy Baker

Languageen
IdentifierMOBI-ASIN:B07JLH8RN5
Publisher

Katy Baker

Date2018-10-19T16:00:00+00:00
File Size285.091 KB
Table of Content
1. Title Page
2. Copyright Page
3. Spirit of a Highlander
4. Chapter 1
5. Chapter 2
6. Chapter 3
7. Chapter 4
8. Chapter 5
9. Chapter 6
10. Chapter 7
11. Chapter 8
12. Chapter 9
13. Chapter 10
14. Chapter 11
15. Chapter 12
16. Chapter 13
17. Chapter 14
18. Chapter 15
19. Chapter 16
20. Chapter 17
21. Chapter 18
22. Chapter 19
23. Chapter 20
24. Chapter 21