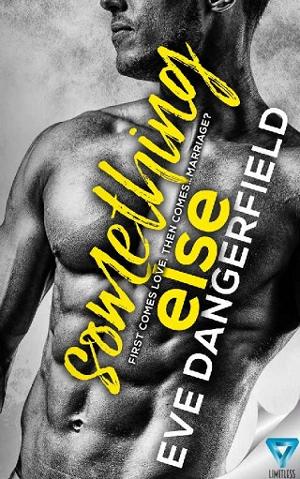 Elle never believed she'd have it all, but she kind of does.
She's got a fantastic job, a gorgeous apartment, and a smoking hot French boyfriend who trips over himself to cater to her every desire.
Sure, she never saw herself getting married, but she's starting to think Jackson might be the man to change her mind. However, when his dominating mum comes to call, Elle will have to confront more than just her fear of commitment.
Jackson's mother is far more dangerous than her couture clothes and impeccable manners imply. She's made it clear she'll do anything short of murder to keep Elle away from her son. Can their budding love withstand it or will Valeraine's visit lead to something else?
Book Details
File Namesomething-else-by-eve-dangerfield.epub
Original TitleSomething Else
Creator

Eve Dangerfield

Languageen
IdentifierMOBI-ASIN:B073SG8KMR
Publisher

Limitless Publishing LLC

Date2017-07-17T16:00:00+00:00
File Size179.015 KB
Table of Content
1. Chapter 1
2. Chapter 2
3. Chapter 3
4. Chapter 4
5. Chapter 5
6. Chapter 6
7. GET (5) FREE READS EVERY FRIDAY!