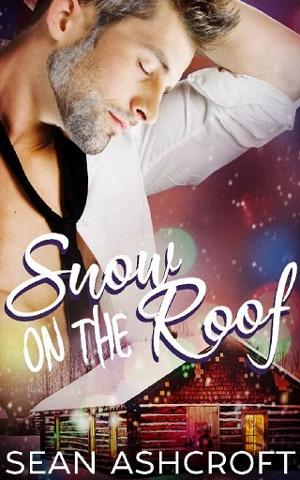 Trapped in a holiday cabin with his extremely pretty, kind, patient PA isn't the way Grant expected to spend Christmas Eve, but with Sunny warming up the cabin, his heart, and other things, it's hard to be mad about all the snow on the roof.
He knows better than to get involved with a much younger man, but Sunny has been so kind and patient with him, and their feelings for each other are clearly mutual.
But with his pre-teen daughter about to show up for what he's promised will be the most magical Christmas ever, how can he protect his fragile relationship with Sunny while making sure he fulfills his promise to Hope?
And how will the rest of the family react when they find out?
Can Grant find a way to keep everyone he loves close? Or will he have to choose between his past and his future?
Book Details
File Namesnow-on-the-roof-by-sean-ashcroft.epub
Original TitleSnow on the Roof
Creator

Sean Ashcroft

Languageen
IdentifierMOBI-ASIN:B077XMNY5T
Date2017-12-03T06:00:00+00:00
File Size193.441 KB
Table of Content
1. Chapter One
2. Chapter Two
3. Chapter Three
4. Chapter Four
5. Chapter Five
6. Chapter Six
7. Chapter Seven
8. Chapter Eight
9. Chapter Nine
10. Chapter Ten
11. Chapter Eleven
12. Chapter Twelve
13. Chapter Thirteen
14. Chapter Fourteen
15. Chapter Fifteen
16. Chapter Sixteen
17. Chapter Seventeen
18. Chapter Eighteen
19. Chapter Nineteen
20. Chapter Twenty
21. Chapter Twenty-One
22. Chapter Twenty-Two
23. Chapter Twenty-Three
24. Chapter Twenty-Four
25. Chapter Twenty-Five
26. Chapter Twenty-Six
27. Chapter Twenty-Seven
28. Epilogue
29. Claim Your Free Bonus Scene!