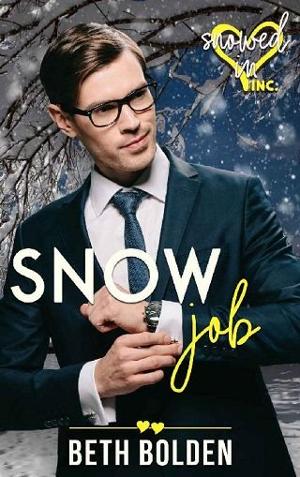 There's nobody Micah hates more than his ex-stepbrother, Jake. And nobody he wants quite as desperately. For nine long years, Micah has begrudgingly tried to move on. How could they ever be together when Jake never spends more than a handful of days in the same country, and never more than one night with the same person?
When his job sends Micah to a remote mountain cabin on snowy Mount Hood, a misunderstanding strands Jake there at the same time. Was it actually coincidence or in fact premeditated? Either way, Micah will need to put his resentment—and his longing—aside for long enough to survive the elements that might be conspiring to kill them.
As the snow levels rise, and their situation grows more dire, Micah and Jake might finally be forced to use the heat between them to survive.
File Name:snow-job-by-beth-bolden.epub
Original Title:Snow Job (Snowed In - Valentine's Inc. Book 5)
Creator:

Beth Bolden

Language:en
Identifier:MOBI-ASIN:B0833HG45H
Publisher:

Beth Bolden Books

Date:2020-01-27T16:00:00+00:00
File Size:234.383 KB
Table of Content
1. Table of Contents
2. Title Page
3. Chapter One
4. Chapter Two
5. Chapter Three
6. Chapter Four
7. Chapter Five
8. Chapter Six
9. Chapter Seven
10. Chapter Eight
11. Chapter Nine
12. Chapter Ten
13. Epilogue – Then & Now
14. Valentine's Inc - Snowed In Series
15. Beth's Books
16. About Beth
17. Acknowledgements
18. Copyright