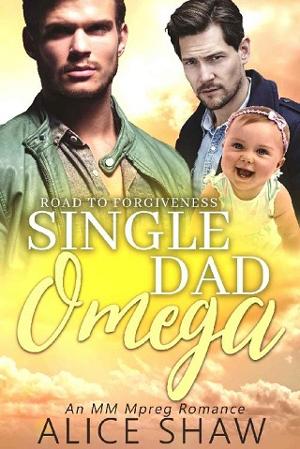 A single dad is searching for the omega of his dreams…
Tate Highland thought he had everything. But when his husband passes away in a tragic hit-and-run accident, he loses it all. In one single moment, his life changes forever.
He's lost his husband, his faith in humanity, and when the town turns against him, his son begins to slip away as well. Tate feels broken, but he doesn't want to give up hope. He still yearns for someone to make their life right again.
Local beta cop Elliot Marie's world is upended when he discovers he's a rare, late blooming omega. Worse, he's pregnant. Elliot feels lost in his new identity. The cops at the station treat him like an outcast, and he feels like he has nobody left on his side.
There is one thing he's sure about: he's falling in love with that alpha Tate Highland. But can they move on from their tragic pasts?
Book Details
File Namesingle-dad-omega-by-alice-shaw.epub
Original TitleSingle Dad Omega: A Non-Shifter Omegaverse M/M Mpreg Romance (Road To Forgiveness Book 2)
Creator

Alice Shaw

Languageen
IdentifierMOBI-ASIN:B07D4FGRDK
Publisher

Alice Shaw

Date2018-05-15T16:00:00+00:00
File Size695.879 KB
Table of Content
1. Title Page
2. Copyright
3. Alice Shaw
4. Blurb
5. Contents
6. 1. Tate
7. 2. Elliot
8. 3. Tate
9. 4. Elliot
10. 5. Tate
11. 6. Elliot
12. 7. Tate
13. 8. Elliot
14. 9. Tate
15. 10. Elliot
16. 11. Tate
17. 12. Elliot
18. 13. Tate
19. 14. Elliot
20. 15. Tate
21. 16. Elliot
22. 17. Tate
23. 18. Elliot
24. 19. Tate
25. Want more?
26. Blurb
27. 20. Addison
28. 21. Kristoff
29. 22. Addison
30. Also by Alice Shaw
31. Sign up for Alice Shaw's Newsletter!