Single Dad CEO by Lara Swann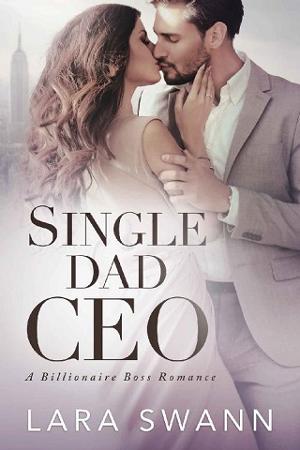 Kenneth Stark. Billionaire CEO. Sexy Single Dad.
At least, that's what they want to see.
I don't tell anyone it's all falling apart.
My little girl needs more than my divided attention – we both do.
Someone to make us a family again.
But with my billion dollar fortune, I can't trust anyone I date.
Except maybe the one girl who wants nothing to do with me at all.
Jessica Reynolds.
Ten years ago, I broke her heart…
Now she's back. My new secretary.
The same sexy curves, sparkling humor and gorgeous smile…with a new distrust in her eyes.
I guess she's not over what happened all those years ago.
The more I see of her…the more I think I'm not either.
It's a bad idea.
She's hurt and scared, with her own problems.
I've got my daughter to think of – and a damn harassment lawsuit to deal with.
This isn't the time to be fantasizing about my new secretary.
But then I see her with my little girl. Laughing and playing together. Everything I've always wanted.
And none of that matters anymore.
I want her back. I want a family. And I always get what I want.
I made a mistake all those years ago.
Now, I'll do whatever it takes to win her back.
And this time, I won't let anything get in our way.
Book Details
File Namesingle-dad-ceo-by-lara-swann.epub
Original TitleSingle Dad CEO: A Billionaire Boss Romance
Creator

Lara Swann

Languageen
IdentifierMOBI-ASIN:B07KGDT1F4
Date2018-11-12T00:00:00+00:00
File Size557.733 KB